Fill in your details below to download your EOFY toolkit
As tax time approaches, you need to be aware of scams that target individuals and businesses. Cyber criminals use various techniques to gain access to your personal and financial information, such as phishing emails, SMS, fake websites, and phone calls.

To help you protect yourself from these scams, we've created a toolkit that outlines essential tips to keep your information and financial position secure during the End Of Financial Year (EOFY) period.
Download your free EOFY toolkit and you'll receive:
A tip sheet for your staff.



Spot the Phish - an interactive animation to test your knowledge.

A draft email template to distribute to your organisation, highlighting the importance of vigilance over this period and how to protect themselves.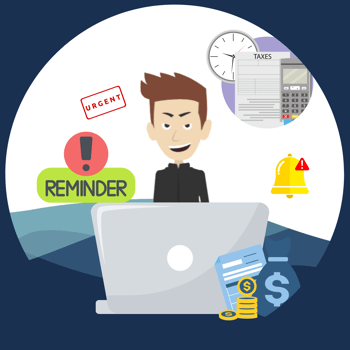 Check out our EOFY blog post
Look no further than our EOFY cyber security checklist for organisations, staff, and their families.
Empower your employees to detect phishing scams
Don't get caught out during this EOFY frenzy! Make sure your staff are educated about trending Business Email Compromise (BEC) and Vendor Email Compromise (VEC) tactics.

To learn more, speak to our Phriendly Phishing team on how you can invest on empowering your staff this EOFY!